Our Turn Minneapolis member Brianna Phillips featured in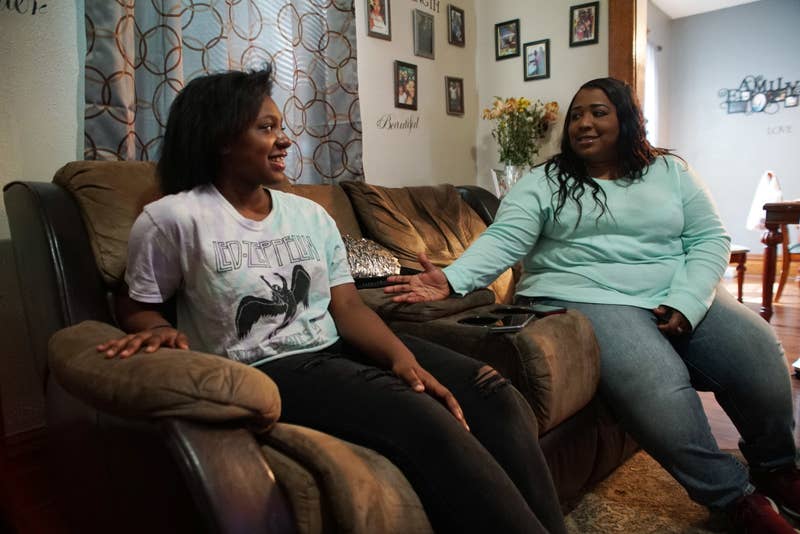 MINNEAPOLIS — The effects of the global pandemic rolled out like a series of gut punches for Brianna Phillips, 16, and her family.
When Minnesota's governor shut down the state on March 27 to curb the spread of the coronavirus, Brianna couldn't see her friends and was no longer able to do the things she's most passionate about — like campaigning for an organization that spreads awareness about sexual health.
She also saw how the coronavirus hurt one family member after another: Brianna's aunt's father contracted it and is on a ventilator. The same aunt and her grandmother both lost their jobs due to the ensuing economic crisis. Her mother, Victoria, who is a manager at a local Lowe's store, told Brianna stories of staff pleading for more hours after losing their other jobs, and of having to keep everyone calm while herself being worried about the virus.
And then came George Floyd. The 46-year-old's killing in police custody was just the latest reminder of the racism faced by Black people — and exposed the Twin Cities' inequalities to the world.
In Minneapolis, Black people own fewer homes, earn less, and are less likely to graduate high school than their white counterparts, as Minnesota Gov. Tim Walz was forced to admit in the days following protests in the Land of 10,000 Lakes.
"We rank near the top on personal incomes, on homeownership, on life expectancies," Walz said. "But if you take a deeper look … all of those statistics are true if you're white. If you're not, we ranked near the bottom."
Brianna couldn't escape mentions of Floyd on Facebook. The video of his death spread like wildfire online, sparking heated debates. As part of the generation that grew up seeing footage of Black deaths going viral, Brianna knew there were going to be massive protests fueled by people who had grown tired of seeing yet another man killed by police.